Happening Places in Bengaluru
There are a few places in Bangalore, which might end up achieving the "wow" factor.  constructed in such a way that it has the mixture of beauty and authenticity. Right from jobs to hangouts, Bangalore is supposed to be the best place. Earlier when there was no traffic, the City of Bangalore was called "Garden City" but now things have totally been messed up. It is only because of us that the city has lost his charm. Garden City has now become polluted and intoxicated because of our actions. Many of us have come across Newton's third law, action and reaction formulae which we are noticing now. This blog will be discussing best place for couples in Bangalore. Stay tuned for more information.
URU 
Uru garden is supposed to be a new resto-bar and restaurant. One thing I want to make clear is that the price is very very high when you compare it to other places. Right from Mocktails to Gins, it is supposed to be a one-stop solution. The ambiance is something that you should stop and stare at.
Brewsky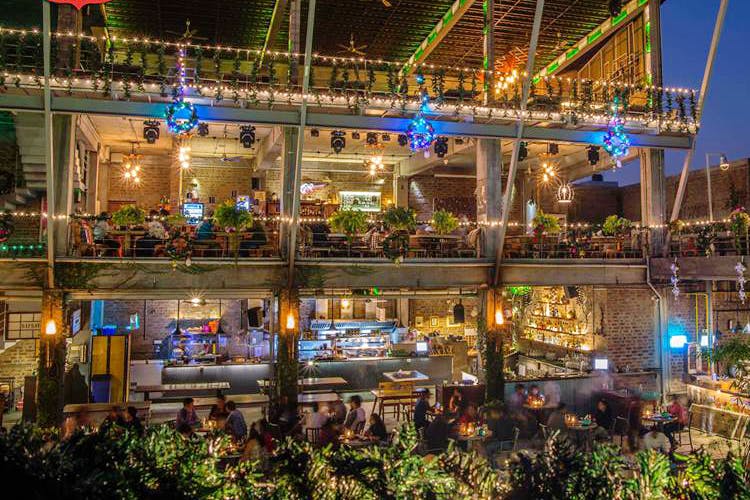 If you are looking at brewed beer, Big Brewsky is supposed to be the best place. They have their branches in four corners of Bangalore. Those four places are JP Nagar, Brigade Road, Kormangala, and Marathalli. Since there are many corporates in these areas who are willing to try new places every weekend.
Pump House
Pump House is yet again an amazing place for couples to go. There are different kinds of Beers that you can try. Namely wheat Beer and Banana Beer are supposed to be must try whenever you visit here. Even though the prices are high, you have to get into this place as it is inside the city.
Apart from these, there are certain places for long rides and outings. Just like Nandi Hills is just 100 kms away from Bangalore and is supposed to be the best place for couples if you are off on your bike. Savandurga and Devarayanadurga which are away from the city by 80 and 100kms respectively.
We hope this answers most of your doubts regarding the best place for couples in Bangalore. Just in case you have any further questions, you can always ask us in the comments section. Stay connected to us for more such sections and thanks for reading!